"One should always be drunk. That's all that matters… But with what? With wine,..."
– Charles Baudelaire (via delairismae)
The Glamourbaby Diaries: An Open Letter to FHM... →
rubyveridiano: Dear FHM Magazine Philippines, I'll waste no time and get straight to the point here. I'm not one to use harsh words, but your March 2012 cover is an insult to the global community. On behalf of women of all shapes, sizes, and skin tones, I feel personally angered by the image you've…
"Pour yourself a drink, put on some lipstick, and pull yourself together."
– Elizabeth Taylor (via imfantasyparade)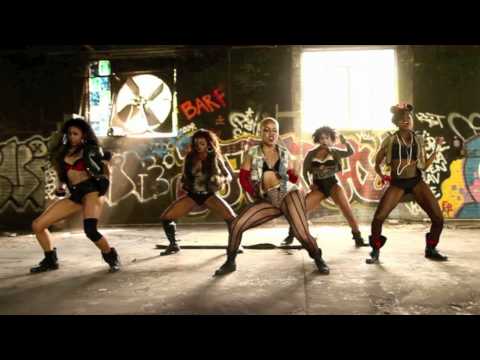 My reaction to having a good weekend
Bestfriends are people you don't need to talk to...
fyeaanathasianadine: ajflash: rochelle-: damn straight  yuuuuuuuuuuup!  Awww so true. =]
When you hear a old song on the radio...
timothydelaghetto: At first you're like:I remember this! As the song goes on, you're like: I forgot how much I loved this song! Then you start boppin to it like: THIS IS MY SHIT! Then the song is in your head all day and you cant stop dancing to it, like: HELL YES! i just like when a gif of me is used. lol
"THINK OF ALL THE BEAUTY STILL LEFT AROUND YOU AND BE HAPPY" — ANNE FRANK How to be Smarter: "Going for your dreams" is not an activity you can do once and then check off the box. It involves taking risks, making decisions, working hard, trying again, and not giving up, day in and day out, over and over and over again, until your dream is realized. You must "go for it" every day, every hour,...
"For attractive lips, speak words of kindness.  For lovely eyes, seek out the..."
– Audrey Hepburn (via apriljoyce)
"If a girl can put up with you through your worst days. And stick with you..."
– (via HelloCokes) (via fyeaanathasianadine, phileho)
Watch
This is totally cute and made my day.
Ode to the Nice Guys This rant was written for the Wharton Undergraduate Journal This is a tribute to the nice guys. The nice guys that finish last, that never become more than friends, that endure hours of whining and bitching about what assholes guys are, while disproving the very point. This is dedicated to those guys who always provide a shoulder to lean on but restrain themselves to...
"No relationship is perfect, ever. There are always some ways you have to bend,..."
– Sarah Dessen (via kari-shma) (via quote-book)
"A girl should be two things: classy and fabulous"
"Can we pretend airplanes are like shooting stars? I could really use a wish..."
– Airplanes - B.o.B Feat Hayley Williams
Wednesday's Gym Conversation
Me: What's a good drink?
John: Anything with alcohol. C'mon now.
Me: Strawberry Daiquiri?
John: YES. Ohhh it's so good. It's like... a bee eating honey it's so good.
Cupcakes, anyone? →
snrvlove: check out my facebook group to see what i'm all about! help a friend in need cause college livin sure ain't easy.  ps: reblog if you love me (;
Colbie Calliat - I Never Told You
"Love me when I least deserve it because that's when I really need it."